Choosing proxies for SEO promotion
SEO optimization is one of the most important methods of promoting an online business. If your site takes first place in Google search results for certain queries, this will provide you with incoming traffic and can significantly increase sells and profitability of the business. In this article we will try to consider the technical aspects of SEO promotion and how it can be implemented in using proxies.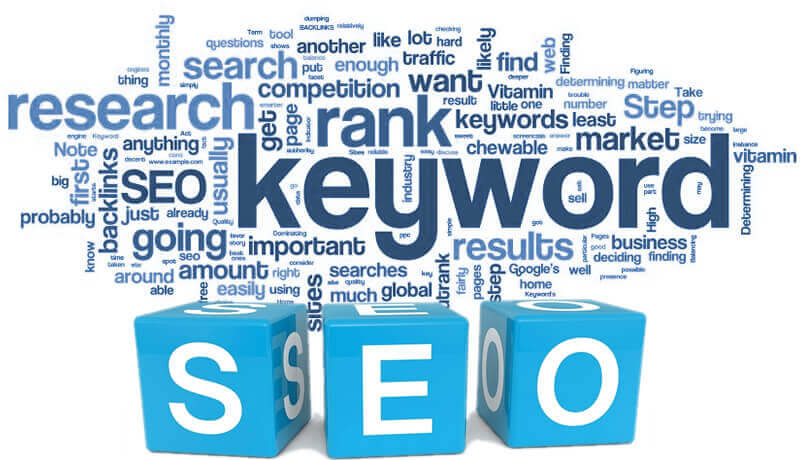 What SEO optimization tasks can be solve with proxies?
Promotion in search engines includes a huge range of tasks.
There are several basic issues that are the core of any SEO promotion:
Analysis of your own site
This includes the semantic core compilation, determination of which keywords you need to use and optimize for them a specific page or site section.
It is also necessary to conduct technical optimization of the site, check the site for compliance with mobile-friendly usage and analyze the page loading speed.
Site category analysis and overview of competitors
An important aspect is the analysis of existing sites that are already present in the search results for the same keys as your site. It is necessary to study their methods and promotion channels, to analyze the strengths and weaknesses in order to know by what criteria you can get an advantage.
Parsing and gathering necessary information
It is necessary to determine the factors of frequency and seasonality of keywords in the search results of Google or Yahoo. Also analyze the use of these keys on the pages of competing sites.
Link placement and traffic purchase
Publishing links to your site from reputable resources will also give an undeniable increase in the confidence of your site from search engines and will bring additional traffic in the form of users attracted by these links.
The promotion methods listed above can be significantly optimized by using automation tools and using proxy servers. Typical tasks of scrapping are often performed using multiple IP addresses, since it will be very time consuming and costly to collect a lot of data from different sources - the best solution here is to use specialized software such as KeyCollector, which collects all the necessary data from search engines.
Proxy is an important and indispensable tool for solving SEO issues
When scrapping data from various sites and search engines, you often encounter a problem that activity from your IP address will be blocked or significantly limited by resources on which you will try to collect data for keywords, used headers and tags. It can be significantly optimize with proxy usage. By sending requests from multiple addresses at the same time, possibility of blocking is sharply reduced, so you can easily bypass the limits for sending requests from one IP, which sites and search engines usually have.
Another common example is bypassing search engine restrictions based on geolocation. Suppose that you are promoting a site for a specific country or city. Search results will differ depending on your location based on IP geolocation and regional settings, so you will need proxies of a particular country to collect the data you need.
How to choose the right proxy for SEO
In our catalog you can find proxies that are suitable specifically for SEO tasks. You can also find specialized proxies for Google or Yandex search engines or proxies that will be compatible with KeyKollector
IPv4 or IPv6 Proxy
Among all the types of proxies present on the market, you can find proxies that divide by type of IP address. There are IPv4 and IPv6 proxies.
Google and Yandex search engines have full IPv6 support.
IPv6 proxies often have a significantly lower cost than IPv4, which makes them very useful for tasks where you need to use a large quantity of IP addresses at the same time, starting from several thousand or more.
The main disadvantage of IPv6 is that not all sites support connection using this protocol. For all other sites you will have to use only IPv4.
Residential and Data Center Proxies
Depending on the subnets owned by the company providing proxy rental services, they can be divided into data-center or residential.
By data-center or server proxies you should often mean proxies of hosting providers or large data centers. Residential proxies are the output IP proxy which will belong to Internet providers providing communication services for the population, and mobile proxies should also be classified as residential - the IP addresses of which belong to mobile operators.
The affiliation of an IP address to a specific type can be quite easily determined, each IP address has an ASN subnet number - it contains this information. There are many services for checking ASN and obtaining detailed information about IP, one of these services that can be recommended to use is ipinfo.io
The price of residential proxies is often several times higher than data-center proxies.
In order to avoid blocking by sites, in some cases it is better to use only residential proxies. Since the IP of residential proxies will be completely indistinguishable from the IP of real Internet users, requests sent from such proxies will look like the activity of ordinary site visitors. At the same time, some sites may block activity from hosting and data center subnets; parsing of such sites using server proxies becomes impossible.
Ultimately, the use of resident proxies for SEO tasks significantly increases the cost, but at the same time, only resident proxies are suitable for some purposes, in all other cases you can use server proxies.
Main proxy selection criteria
Our catalog contains many proxy providers, the list of which is constantly growing. We also try to keep the tariff plans base up to date.
For convenient selection, you can use the form on the main page, set all the necessary criteria and select proxies that are suitable specifically for your tasks.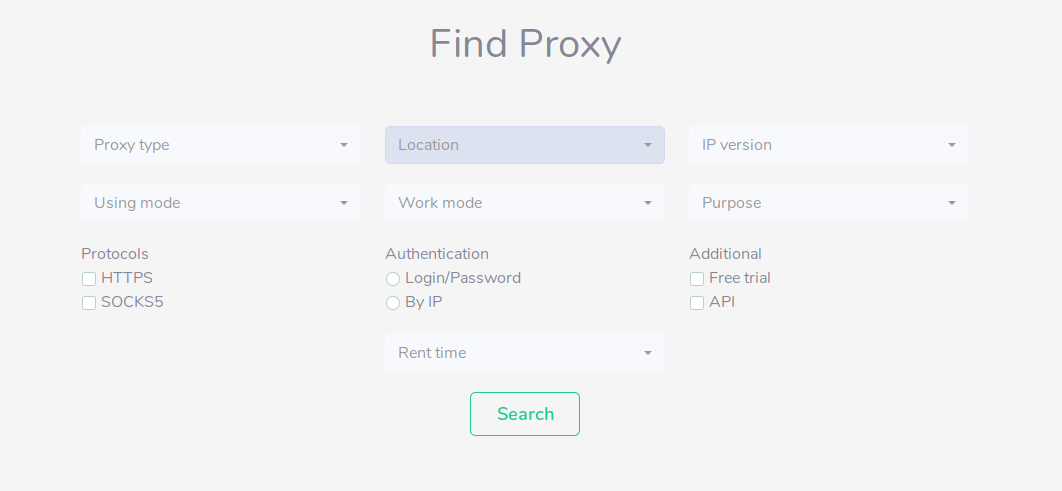 You can also view the available tariff plans that are already divided into categories, you can find: server, residential and mobile proxies.
A section has been specially created which collects proxies directly for SEO tasks.
When choosing a proxy, we strongly recommend relying on the feedback and rating system that is available on our website.
You can read reviews of other users about a particular service. Our internal rating system sorts the best proxies in the search results.
You can also always leave your feedback and share the experience of using one or another provider, which will be useful for others and will help them in choosing a proxy.
June 7, 2020